Constantina Papamina Dental Clinic
Dental Clinic Constantina Papamina in Paphos, is dedicated to providing exceptional dental care to all our patients. We always strive for delivering the best results possible, and providing the type of service that makes our patients smile!!
We offer affordable, quality implant and cosmetic dentistry services in our state-of-the-art clinic. Our goal remains to fulfill our patients' expectations and dreams of having a healthy, beautiful smile; and we deliver results by providing exceptional, personalized care.
Dental Clinic C.P. is committed to change the way people feel about dentistry. We believe that going to the dentist does not need to be painful or traumatic.We make our patients feel at home and offer them unmatched dental treatment. As a result, our patients feel comfortable at our clinic and, after seeing the results of their treatment, they return home happier than when they arrived.
Our specialty is full mouth restorations and our focus is on long-term dental restorations using the best materials.
Our dental clinic is newly built and offers a modern and stylish environment. We use state of the art equipment and follow all the technological and scientific developments in our field.
Company Information
Number of Employees
1-50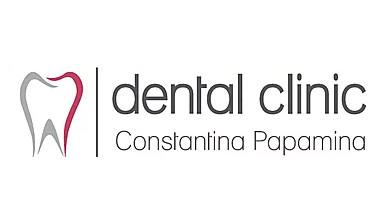 Constantina Papamina Dental Clinic
Address & Contacts
Street Address
Ampelokipon 3B & Giarou , Paphos 8027 , Cyprus
Contact
Working Hours
now
Normal Opening Hours
Mon:

09:00-13:00

15:00-18:00

Tue:

09:00-13:00

15:00-18:00

Wed:

09:00-13:00

Thu:

09:00-13:00

15:00-18:00

Fri:

09:00-13:00

15:00-18:00

Sat:

Closed

Sun:

Closed